I started this interview with badass spray paint artist, Bogdan, from Spart NYC so you guys can see how he does his interplanetary cityscapes but the interview got cut short because the New York Police asked him to close up his art stand due to some city time restriction or ordinance.
I will have to catch him next time when I see him again in Times Square in New York City.  Here is an example of Bogdan's work: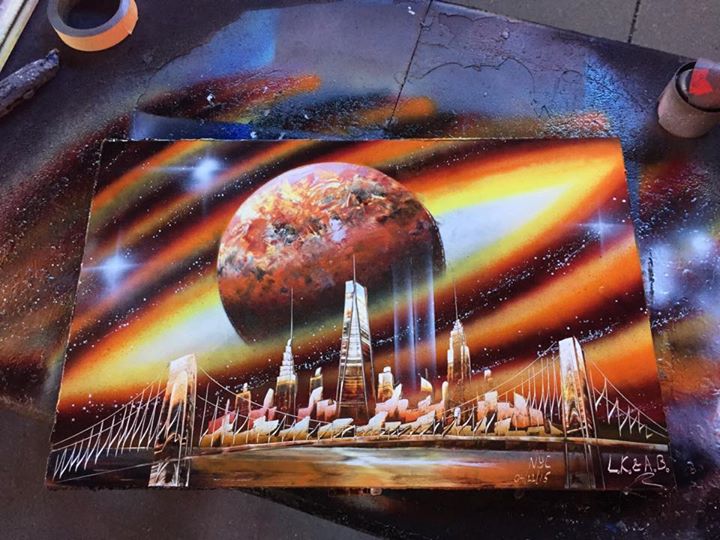 In the meantime, you can check out some of Bogdan's artwork at his SpartNYC Instagram and his SpartNYC Facebook.
Leave your questions, comments and suggestions for future videos below.
If you get motivated, inspired and always learn something new to improve your art skills from listening and watching other artists, be sure to check out the following artist interviews.
Click here for a list of all the Artist Interviews.
Click here for a list of all the Street Artist Interviews or click the link below to watch the next episode:
Artist Interview #5:  (coming soon)